Product Description
Want to know more?
Read our blog regading this iPhone case
Designed to hold 2 or 3 of your essential cards, this leather wallet case helps eliminate bulky pockets. Loved and used by thousands who have grown to depend on it, carry your iPhone 6(s) and your essential cards in a sleek package. Add a key and this case is all you basically need.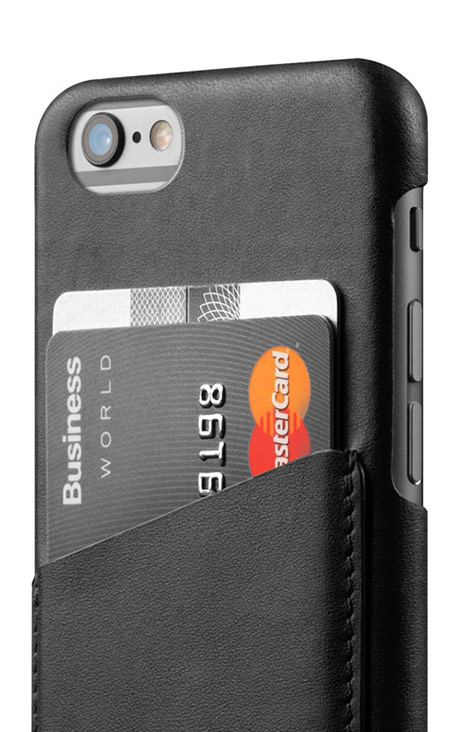 Eliminate bulky pockets
Based on the design of its popular predecessor, loved by thousands worldwide, and crafted out of high quality vegetable-tanned leather. This case protects your iPhone 6(s) and helps eliminate bulky pockets with its integrated card pocket. Designed to hold 2 or 3 of your essential cards, this case is all you need. You'll soon grow to depend on it.
Tailored to the innovativeness, the case provides a simple solution to make your daily life just a bit more convenient.
Padding comfort
The suede-lined case interior is made from our signature vegetable-tanned leather. The smooth surface with a sophisticated soft touch and a satin-like finish ensure padding comfort for your iPhone 6(s).
Aesthetically understated
We've designed the iPhone 6(s) wallet case as slim as possible. The leather card pocket, marked by a slant line and stitched to the back of the case, provides an opening to conveniently store your essential cards. True to our vision, this wallet case is contemporary and remarkably simple. It doesn't shout, 'look at me,' but rather calmly hints craftsmanship through its understated appearance. This is due in considerable part to the noticeably high quality of our signature vegetable-tanned leather.
Openings expose the volume rockers, headphone-jack, and lighting connector; enabling you to listen to your favorite music and charge your iPhone 6(s) while your device is protected.
Crafted from our Signature Leather
The Leather Wallet Case is crafted from high quality vegetable-tanned leather. The highly praised leather adds character to the case and is largely responsible for the success of the collections. It has become the signature of our collections and a hallmark for our quality products, which is a significant value of the brand. Manufactured with care, waxed to extend durability, and carefully treated with aniline oil to enrich 'color tones'. Vegetable-tanned leather wears in with use and acquires a beautiful patina and polish over time, as it becomes part of your daily life.
---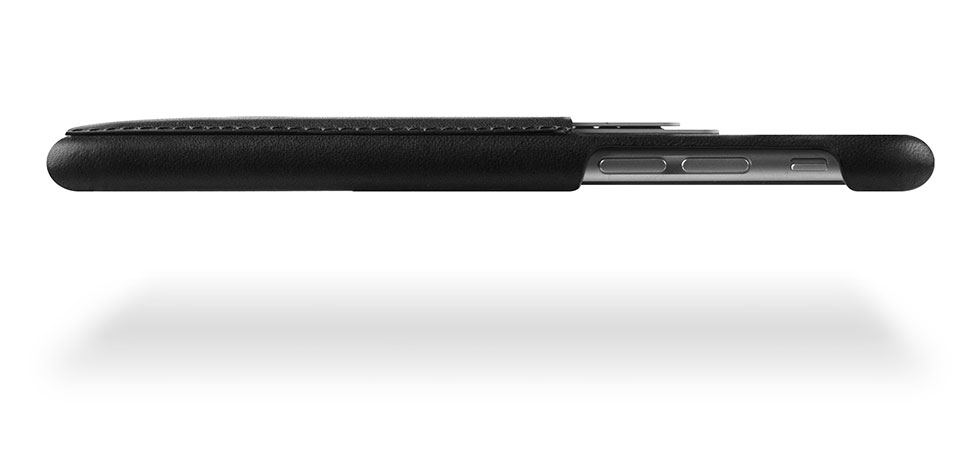 Additional Information
| | |
| --- | --- |
| SKU | mj_MUJJO-SL-068-BK |
| Product length | 19 |
| Product Width | 10 |
| Product height | 2 |
| Size | No |
| Color | Black |
Shipping
We ship nearly everywhere in Canada and USA, but if you want to ship anywhere else then visit our contact us page or email at Support@ShoppingZonePlus.com and contact us to arrange shipping to your country.
You can contact us regarding a specific product using 'ASK PRODUCT QUESTION' button on the product page. Provide us your zip code, city and country to calculate the exact shipping cost.
You can see estimated shipping cost in checkpout process after you add your address.
Do not hesitate to contact us regarding any of our product. We try to ship anywhere in the world from our International warehouses.
To ensure that orders being sent to rural route addresses and PO Boxes get to their proper destination, please include a physical street address, highway number and/or an emergency number when you place your order. Extra fees would be charged if the address is wrong.